Chris Moneymaker isn't a plaintiff in a lawsuit against PayPal, but he could play a key role in assisting Poker League of Nations (PLON) founder Lena Evans in retrieving nearly $27,000 in confiscated funds from the online payment processing giant.
The 2003 World Series of Poker (WSOP) Main Event champion's PayPal account was frozen and then terminated due to User Agreement (also referred to as Terms of Service) violations back in May 2021. He had over $12,000 in his account balance at the time, money that was initially confiscated by PayPal.
Moneymaker threatened a lawsuit and, to avoid public scrutiny, PayPal decided to return the funds to the Americas Cardroom ambassador. Per the company's TOS, customers aren't permitted to use a PayPal account for accepting and making gambling-related payments. The former world champion had received some payments for a fantasy sports league he runs, which was deemed a TOS violation.
But many argue that even if a user violates TOS, PayPal shouldn't have a right to keep the funds remaining in the account, and this is where the outcome of a pending lawsuit will depend on how the case is presented by both sides.
Evans Seeks Legal Action
Evans and two other plaintiffs have filed a class action lawsuit against PayPal in the United States District Court Northern District of California, hoping to retrieve confiscated account balances and other damages. The 37-page document filed January 13 by the Bensamochan Law Firm explains the case against the Defendant (PayPal).
Evans told PokerNews her account was initially frozen in May 2021 for, as she was informed via an email, violating Terms of Service. In November 2021, PayPal sent her another email advising her that her account was terminated and that the remaining balance, over $26,000, would be confiscated.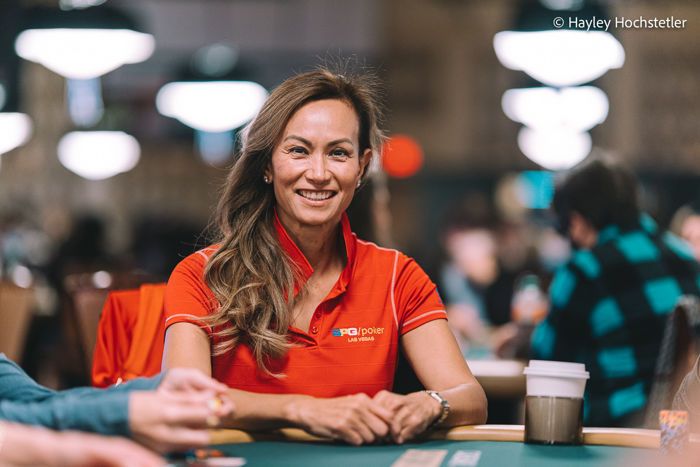 She said she wasn't given much of an explanation. When asked what her PayPal account was used for, she said it was a necessary means for conducting business.
"The PLON account was used for donations to support our free community," Evans told PokerNews. "The PLONcares account is used to raise funds and make donations to support women in the poker community."
PLONcares is a charitable effort within Poker League of Nations, the world's largest women's poker organization, intended to promote female empowerment.
"We recently raised funds to help support members who were affected by the Kentucky hurricane," Evans said of her PayPal transactions. "We donated funds to a member who needed assistance with a child custody battle, another member who was post-op from breast cancer surgery, to Toys for Tots, and other individuals and organizations supporting women and children.
Evans said the emails from PayPal didn't clarify the specific TOS violations she supposedly committed. She argues that even if she violated TOS in some way, it's "not legal for them to just steal my money."
Moneymaker's Role in the Case
Moneymaker won his case against PayPal before it ever saw a courtroom. Since his money was refunded, his name doesn't appear on the new lawsuit, but he just might contribute to the case of the plaintiffs.
Evans said that the former PokerStars ambassador will serve as an advisor and could potentially be called as a witness. The PLON founder believes Moneymaker could be a valuable asset to the team given that he's already won a similar case against PayPal.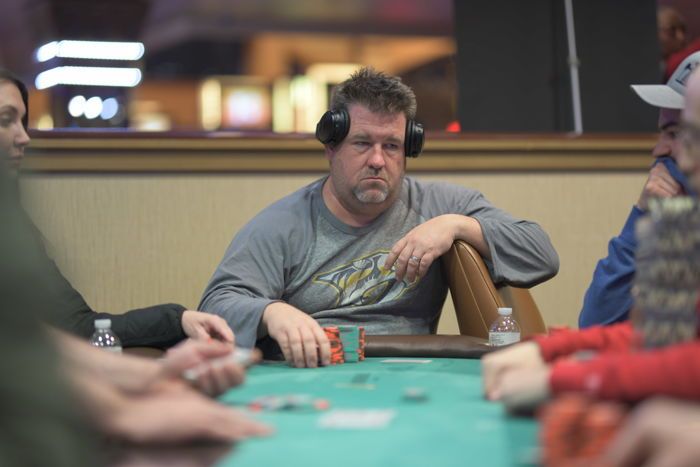 Moneymaker told PokerNews his goal is to "help others" in hopes that they'll have the same positive outcome. The Poker Hall of Famer has become the leader in the fight against what many refer to as PayPal stealing money unjustly from customers.
The Lawsuit has been filed against @PayPal. It is amazing what they are trying to do to people. #thieves
Can PayPal Legally Confiscate Money for User Agreement Violations?
PayPal is used by millions of buyers and sellers around the world for various reasons ranging from selling items on eBay to receiving monthly pay from a client for freelance work. According to the PayPal TOS, customers aren't permitted to use the platform for illegal activities, selling counterfeit goods, selling cigarettes, covering gambling expenses, etc.
As Evans acknowledged, her case isn't solely about whether or not she violated the User Agreement. The question at hand, which the courts will have to determine, is if PayPal can legally confiscate funds from customers that violate TOS, and she argues that they don't have that right. The poker player and businesswoman says PayPal "stole" her money without any legal justification and hopes the court system will agree.
PayPal, a $21 billion operation, used some carefully crafted wording in the lengthy TOS explaining their course of action in the event a customer breaks the rules.

"It will be incumbent upon them to show how they suffered damages," Evans said of her court opposition.
The Case Against PayPal
Bensamochan Law Firm, attorneys for Moneymaker and Evans, drafted a lawsuit against PayPal, which included a nine-point complaint as follows: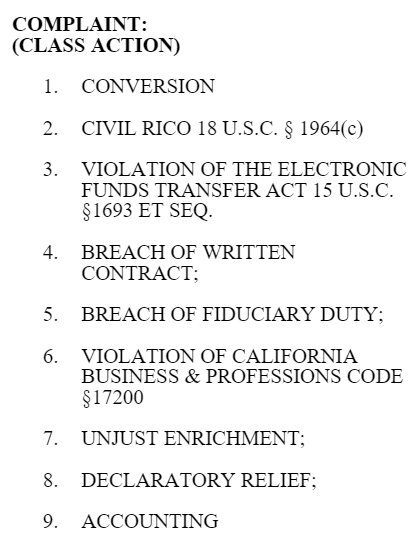 "Upon information and belief, Defendant seizes these funds without first obtaining any conclusive determination of actual breaches by the users," Section 8 of the lawsuit reads.
In Section 10, the Bensamochan Law Firm begins to make a case that PayPal never suffered any monetary damages, as Evans argues.
"Defendant arbitrarily seizes amounts based on a liquidated damages provision buried in Defendant's User Agreement which has no connection to actual damages suffered by Defendant," the document continues.
Beyond arguing that PayPal is unfairly seizing account balance funds, the lawsuit also claims the payment processor failed to "provide adequate notice to users whose accounts have holds placed on them."
Eric Bensamochan, attorney for plaintiffs Evans, Roni Shemtov, and Shbadan Akylbekov, asks the court to award his clients compensation for monetary damages, legal fees, and post-judgment interest.
Avoiding PayPal Issues
During the pandemic, many poker players began playing private home games through online poker platforms. Transferring funds between players is easy in today's world, especially with apps such as PayPal.
But there are, as you've probably discovered in this story, some downsides to using PayPal, most notably the risk that your funds will be confiscated over a User Agreement violation. So, how do you mitigate your risk and ensure your money is safe and secure?
Learn How to Play Online Poker with Friends
One way is to always transfer all or most of your PayPal balance to your bank account immediately. When transferring money for private home game expenses or fantasy sports leagues, advising players to leave the "Comments" section empty is a wise decision. Many PayPal accounts have been terminated because buyers left a note along with the payment that referenced gambling.
Another option to avoid these issues is to use another payment processor such as Zelle, Venmo, or CashApp. With that said, a number of poker players have also reported the same problems with money being seized over supposed TOS violations.
PayPal's Goods and Services option provides some useful protection for a buyer, a main reason why so many e-commerce customers prefer the platform to CashApp or Zelle.
In the sports card industry, for example, when a card is sold through Facebook, most buyers require the seller to use PayPal so they can take advantage of the Goods and Services option to ensure they don't get scammed. Buyers and sellers must determine if the benefits outweigh the risk.
Should Evans succeed in her lawsuit, it could force PayPal to make some changes that would end their practice of confiscating funds over User Agreement violations, an outcome that would certainly be welcomed by users in all industries. The poker enthusiast encourages anyone else who has been impacted by PayPal seizing funds to join in on the lawsuit.